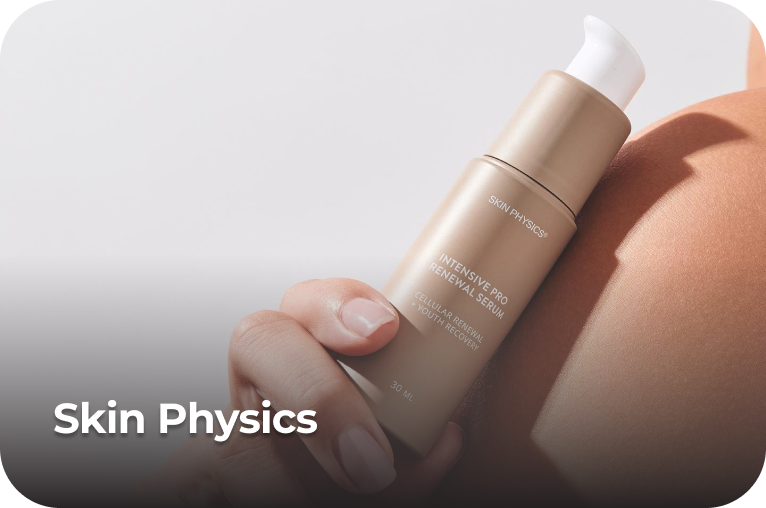 Skin Physics® is a leading cosmeceutical skincare brand that creates affordable, results-driven skincare and combines the best of science & nature to create one-of-a-kind formulations that offer proven results.
Theory Crew was first engaged in January 2020 and tasked to generate mass brand awareness and support key retailer Priceline, amidst COVID-19 market conditions.

Our strategy included, and remains a mix of earned and sponsored media among consumer and trade press, and bespoke influencer partnerships that are supported by mass sampling around key launches and NPDs, with a host of beauty and lifestyle skewed talent.

We are retained as Skin Physics' agency partner and pleased to have supported 14+ new products in market with a +67% uplift in new customers for the nutraceuticals category, and 30% overall sales increase for the Dragon's Blood range.

Key coverage across online and print highlights include: marie claire, Women's Health, Gritty Pretty, WHO, InStyle, Take 5, RUUSH, Retail Beauty, POPSUGAR!, Beauticate, body+soul, Mamamia, Prevention Magazine, Beauty/CREW, 9Honey, MiNDFOOD and Girlfriend.

Additional broadcast coverage was generated via TODAY Extra, promoting the Dermasonic+ facial tool and KIIS.FM

In June 2021 we acquired the brands performance marketing channels including Paid Social, Google Adwords and Search Engine Optimisation to drive a multichannel awareness and conversion driver to scale the brands eCommerce store.


"The team at Theory Crew are amazing and efficient. They work super hard to help grow your brand awareness and drive sales. They are very experienced in what they do and continually come up with fresh ideas. What I love most? They are results-driven!"

Chantelle Searle, General Manager, Biophysics
Founded in 2017, Bae Juice is a Korean pear juice that is sourced, squeezed and packaged from Naju, South Korea and has been brought all the way down under.
Theory Crew delivered a strong earned media campaign where clever tactics and creative milestones were engineered to secure quality earned media placements. These tactics were integral to the success of the campaign which allowed Theory Crew to garner new and meaningful press for an existing product.

Coverage highlights included a 3 minute national segment on 7 News with social amplification, standalone articles via Body+Soul and Thrillist with additional coverage via Fifi, Fev and Nick (101.9 FOX) Mamamia, WHO, New Idea and more.

To support these efforts, we partnered with talent on a contra basis including @garrett_mcnamara (127k), @annaliseewood (26k) & @ebony_walton (22.3k) to generate more than 27 collaborations and 756k in cumulative following.


"To say Theory Crew catapulted our business is an understatement! Through the extensive amount of quality media hits resulting in a steep increase in sales, Theory Crew has completely changed the trajectory of our business. The team allocated to us delivered over and above. We saw Bae Juice on an insane amount of online publications and even had a feature on Channel 7 News. The Crew move efficiently and have excellent communication skills providing us with consistent updates and being there for us all day, everyday. We couldn't be happier with Theory Crew."

Tim O'Sullivan, Managing Director & Co-Founder of Bae Juice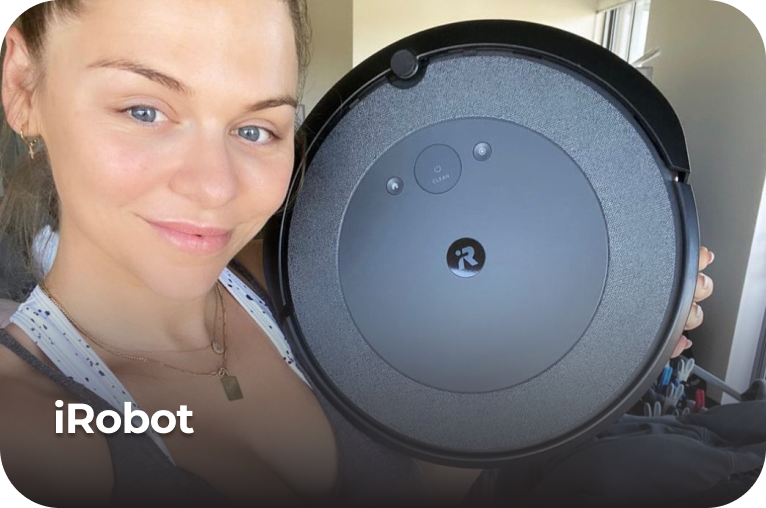 iRobot is the leader in robot vacuums globally. Theory Crew has been a trusted partner of this iconic brand since 2016.
Since first being engaged, we have grown our services for iRobot Australia and New Zealand from pure public relations via influencer marketing and social media.

We've secured high profile contra influencer partnerships with the likes of Tara Pavlovic (180k), Sophie Cachia (264k), Emma Hawkins (128k), Chrissie Swan (224k), Georgia Love (240k), Olivia Molly Rogers (172k) and Snezana Wood (327K) and generated authentic relationships and real brand advocates.

Media coverage year on year has been across top tier, quality syndications, including Vogue, Sydney Morning Herald, The Age, Studio 10, The Today Show, Woman's Day, News.com.au, 7News, & Pedestrian TV.


"I have had the pleasure of working with the wider Theory Crew team over a number of years and they have consistently delivered on our targets for the three brands that we have entrusted our PR, influencer and community management activity with. The initial awareness and engagement generated for the iRobot brand, across targeted media and a comprehensive influencer campaign, was over and above expectations and a testament to their expertise and strength, within these mediums. This success has been the catalyst to continue to engage with Theory Crew with our other consumer brands, and we are fortunate to be working with such skilled and dedicated media professionals"

Malcolm Russell, General Manager – Marketing, IXL Home (iRobot, IXL, Cannon)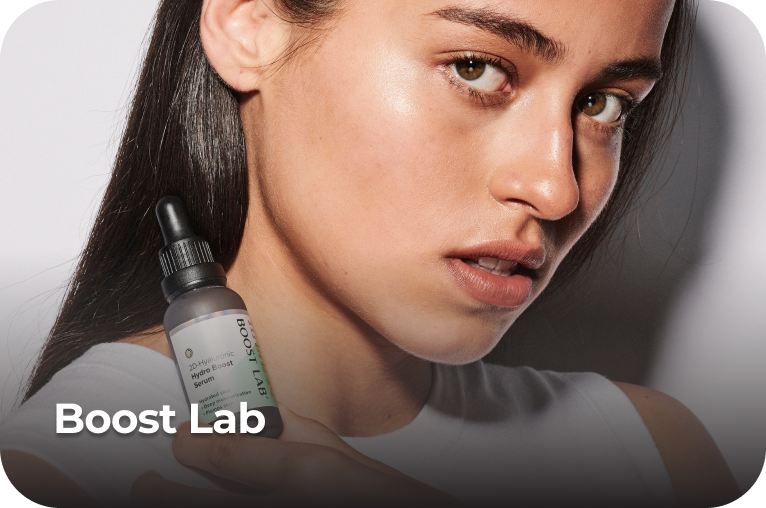 BOOST LAB is a serum specialist, ensuring efficacy without compromising quality or accessibility. BOOST LAB's focus is to simplify what can be a complex category, by producing high performing skincare and skin solutions for all types of skin.
Theory Crew designed and executed an integrated PR approach to launch BOOST LAB to market during a COVID-19 climate.

The use of creative tactics allowed BOOST LAB to be seen en-mass to an audience that was highly engaged and receptive to the news, with early results attracting the likes of more than 150+ pharmacies, and leading e-tailers include Adore Beauty, Priceline, THG's Look Fantastic, RY and Active Skin.

Our strategy produced a host of quality media coverage via online, print, and broadcast mediums spanning consumer and trade in the likes of: Mamamia, You Beauty (podcast), 9Honey, Broadsheet, WHO Magazine, Woman's Day, New Idea, Girlfriend, Esprit Magazine, beautyheaven, and a dedicated 35-minute podcast with founder Craig Schweighoffer via Beaute Industrie on the emerging trend of AI-beauty and how BOOST LAB is one of the first to market with this exciting advancement.

Theory Crew simultaneously executed an organic-led social media strategy, which successfully drove an immense and rapid follower uptake to @boostlabco.

During our tenure, we established a highly engaged community and an abundance of high-performing video and static content across Instagram before introducing TikTok as part of the BOOST LAB comms house.

Supported and amplified by a roster of always-on influencers, we generated more than 2,000 influencer mentions, and a total cumulative reach of 63m+.


"We partnered with Theory Crew to launch BOOST LAB into the Australian marketplace. We were extremely pleased with the strategy they developed and the overall results, in particular the influencer outreach, social media planning and execution and community management. I mean, what is not to like about 70,000 engaged followers in 8 months? I would highly recommend Theory Crew to anyone looking for results, whether it is social sampling, to list engagement levels or to grow your community".

Craig Schweighoffer, Founder and Managing Director, BOOST LAB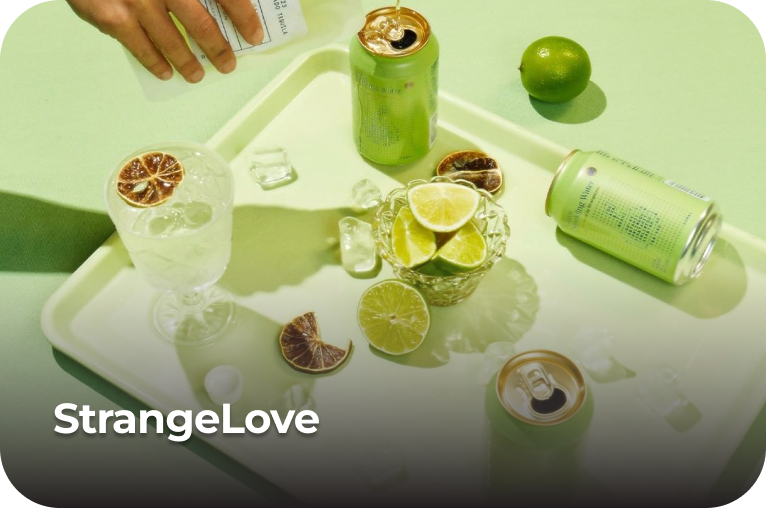 Founded in Byron Bay in 2012, StrangeLove has grown from one organic Ginger Beer product to over 20 unique and eclectic products spanning Premium Mixers, Lo-Cal Sodas and Mineral Water.

With our campaign kicking off in October 2021, Theory Crew launched several simultaneous initiatives to drive lead generation and acquire data on our online audience to form the basis for our Black Friday/Cyber Monday campaign.

Exclusively looking at the conversion campaign over Black Friday and Cyber Monday, our activity produced a ROAS of 4.30 which is a fantastic result and well above the industry benchmark.

Not only did we achieve amazing results with the campaign, we also achieved 220% YOY growth for the brand for the same sales period as 2020.

Theory Crew then delivered a hard and fast campaign to promote StrangeLove's Tipple Topper via an earned media campaign. Our relationships with media helped generate quality in coverage outlets including: Australian Women's Weekly, Taste Magazine, Woman's Day, Mindfood, Better Homes & Gardens and Gold Coast Panache Magazine.

This coverage was encouraged by a creative campaign we engineered between StrangeLove and Skyn to"Top Yourself Off" for Valentine's Day through pleasurable moments.


Our partnership with Theory Crew gave StrangeLove the exposure we have struggled to execute en-masse through our own efforts. The coverage we received for our Tipple Topper product launch and Black Friday Sale, via high-quality micro-influencers and household name publications, gave us a successful product launch and delivered a strong Black Friday ROI. The team was a pleasure to work with - responsive, quick to act, and enthusiastic about the brand. We definitely plan to use Theory Crew again for upcoming projects.

Caitlin Lockie, Marketing Manager


Founded in 1910, Bulla is Australia's largest and oldest family dairy company that produces award winning creams, ice creams and fresh cheeses for families around the world to enjoy. Bulla is responsible for the iconic Australian cinema Choc Top that is a favourable snack when Aussies enjoy a movie in cinema.


Theory Crew was engaged to launch Bulla's snack sized choc tops into 7-Eleven stores nationally. The team delivered a hybrid media campaign utilising creative tactics and our strong relationships with media to secure quality earned media and sponsored media placements. These tactics along with the engagement of paid talent and contra influencers were fundamental to the success of this campaign, which saw Theory Crew amass new and meaningful press for an existing product in a new format.

As a result of our efforts, the campaign saw coverage across various mediums including broadcast (TV) and online news publications that hold mass audiences which contribute to the 34m+ cumulative reach generated for this campaign. Highlights include 9News 4pm and 6pm Melbourne Bulletins, Urban List, 9Honey, Taste, Inside FMCG and 9NEWS.com.au.

The campaign was further amplified on social media through influencer partnerships at a macro and micro level demonstrating Ausstie's authentic relationship with Bulla, and affinity for the iconic Choc Top and its availability in this new retail setting.

Our campaign generated more than 250 pieces of content via the likes of @thekmartmumma, @alecgolinger, @sydneyescapades, @childblogger and @mumwithwings.


Some brands we've worked with